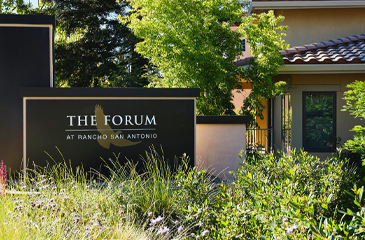 12/10/2021
The Forum Named One of the Best Senior Living Communities
The Forum at  Rancho San Antonio is proud to be recognized with the distinguished "Caring Stars 2022" award. Caring Stars…
Read Article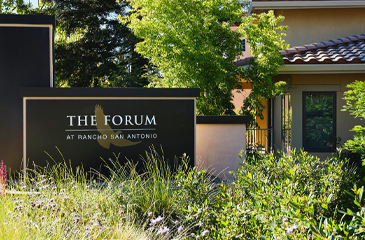 07/20/2021
Atherton Living, Mountain Home & Los Altos Magazines Interview the Forum's Executive Director
In this candid interview with Atherton Living, Nancy Kao, Executive Director of The Forum, reveals her favorite part of her…
Read Article
Ready to start your journey?
Contact us with questions or to schedule your personal visit to The Forum.
CONTACT
Bay Area Fire Update
[todays_date]
With progress made in the battle to protect residents and communities from the impact of these latest fires; we are thankful to report that any evacuation plans for our community have been lifted.  We will continue to monitor the developments along with updates from local officials to determine any decisions moving forward.  Any additional updates will be posted to this location on the website.  We are extremely grateful for all of the work done by first responders to protect our surrounding communities.
As the situation evolves we will provide updates to our website.
If you have a question related to this situation please call the community at the following number at (650) 944-0100.