Daily life is anything but everyday.
Life at The Forum at Rancho San Antonio is about opening up to new possibilities that are uniquely offered in this special place. Experiences that used to happen only on weekends or vacations are daily occurrences here. Here are some of the senior living activities and experiences that make life at The Forum extraordinary.
See our September 2023 program calendar here. See this week's activities here.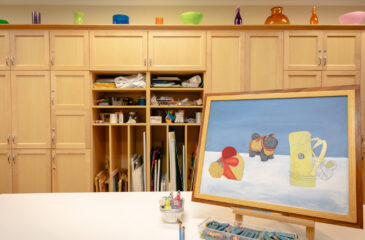 Appreciate the arts
Create a masterpiece in the art studio, attend a concert, visit a museum, join the chorus or attend our Tuesday night movie series.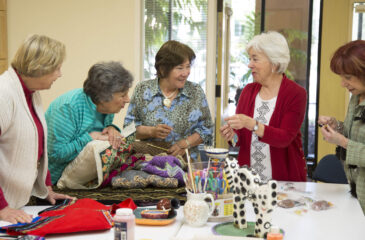 Craft new relationships
Spending time on hobbies like quilting, sewing and needlework in the company of others is a great way to create new friendships, too.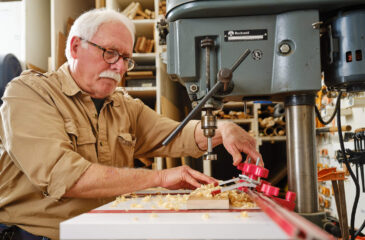 Carve out time for new projects
What started as a small room for a few hobbyists has today become a thriving cooperative. The woodshop is a place where residents build their own furniture, learn about new woodworking projects for seniors, and value each other's participation.
"I have lived at The Forum for several years and have nothing but praise for the management and my fellow residents. It is easy to make friends here and there are plenty of opportunities to participate in activities and to join groups and committees. Having a large, beautiful park very close by for walking and hiking is a wonderful plus … I am so glad that my husband and I chose The Forum for our retirement years."
- Connie Chittenden, resident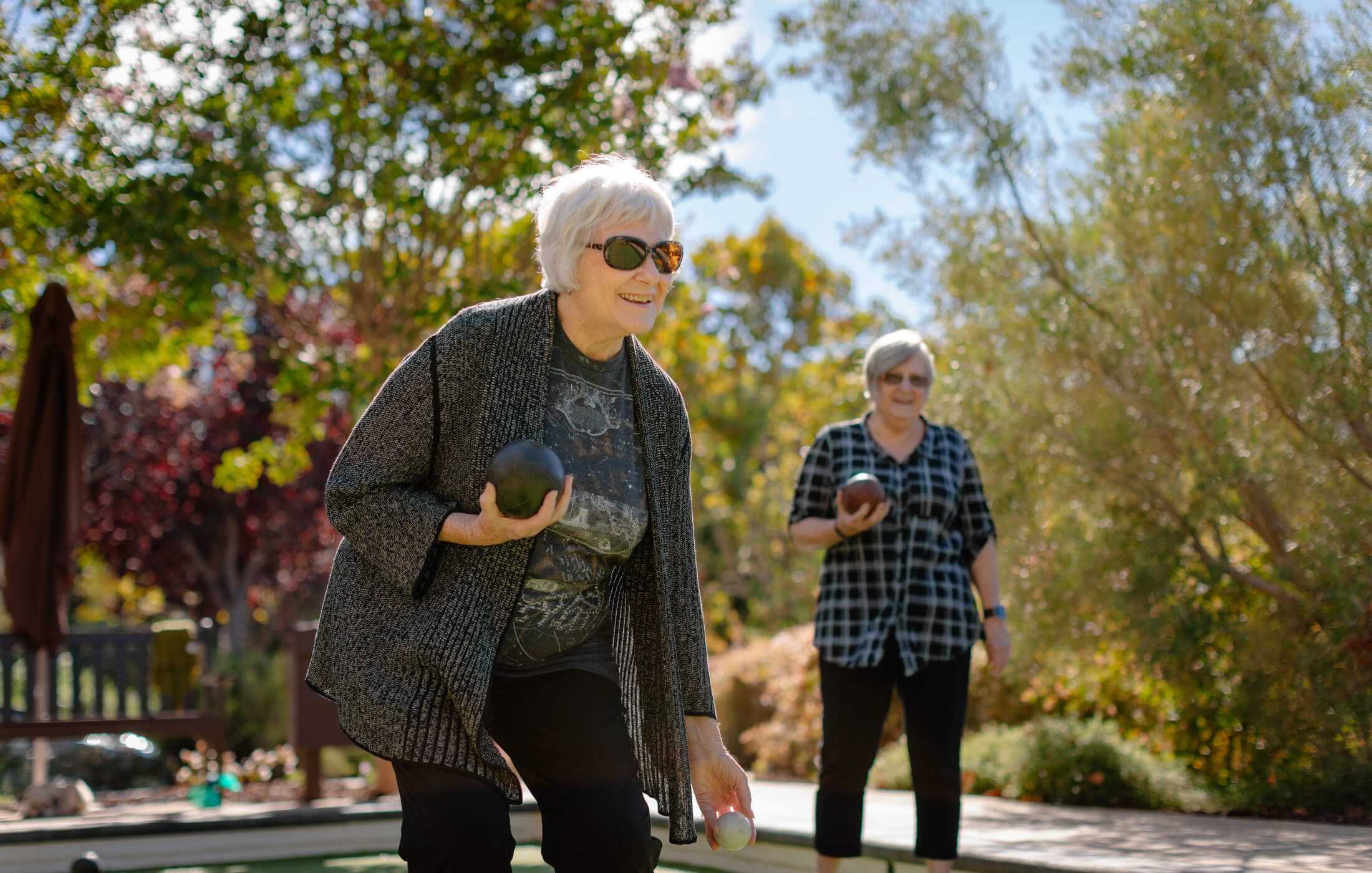 Learn more about scheduled activities.
The Forum enables you to enjoy a vibrant and active lifestyle at your own convenience and pace.
VIEW CALENDAR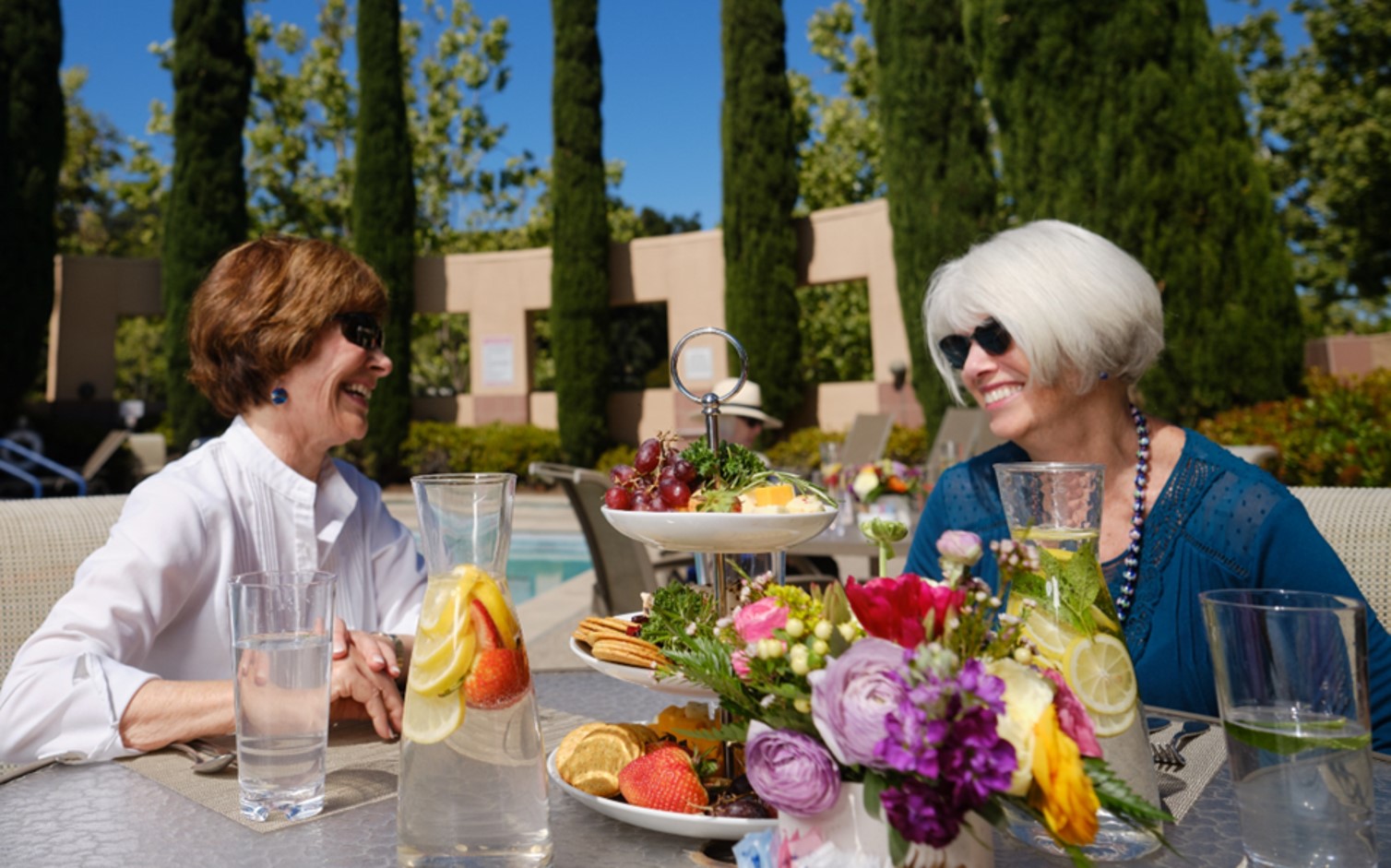 Get to know us at an upcoming event.
See what's happening at The Forum this month.
EXPLORE EVENTS
Bay Area Fire Update
[todays_date]
With progress made in the battle to protect residents and communities from the impact of these latest fires; we are thankful to report that any evacuation plans for our community have been lifted.  We will continue to monitor the developments along with updates from local officials to determine any decisions moving forward.  Any additional updates will be posted to this location on the website.  We are extremely grateful for all of the work done by first responders to protect our surrounding communities.
As the situation evolves we will provide updates to our website.
If you have a question related to this situation please call the community at the following number at (650) 944-0100.