Enjoy deep conversation in the shallow end.
There are places at The Forum that are simply magical, and they can be different for everyone. For some, it's the well-manicured putting green, encircled by graceful cypress trees. For others, it's the tail-wagging energy of the dog park. Some of these places, like the library, inspire solitary reflection. Others, like the cocktail lounge, are hubs of social activity. Our remarkable senior living amenities transform life at The Forum from a place to live, to a place to think, recharge, create, connect, laugh and dream.
Reserve our guest rooms
Have out-of-town guests coming? Our guest rooms can provide a comfortable nest at reasonable rates.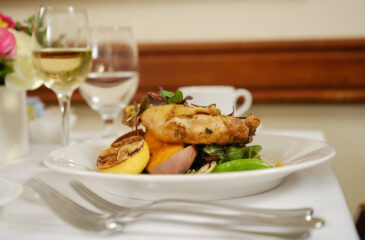 Indulge in gourmet, restaurant-style dining
Our chef-prepared menus rival the selections at any fine restaurant. Private dining in multiple dining rooms and meeting rooms are also available.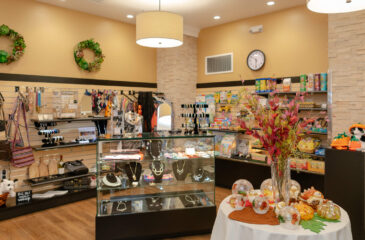 Browse the Country Store
From a quart of milk to that greeting card you've been meaning to send, you'll find all the necessities in our favorite campus shop.
"We have lived at The Forum for 3 ½ years and are delighted with our choice of retirement communities. The facilities are outstanding and well maintained. The staff leadership keeps our health and safety foremost in our minds. The staff, itself, is pleasant and attentive to our needs. Our fellow residents are friendly and interesting. What more could we ask for?"
- Jim and Maxie Mark, residents
Bay Area Fire Update
[todays_date]
With progress made in the battle to protect residents and communities from the impact of these latest fires; we are thankful to report that any evacuation plans for our community have been lifted.  We will continue to monitor the developments along with updates from local officials to determine any decisions moving forward.  Any additional updates will be posted to this location on the website.  We are extremely grateful for all of the work done by first responders to protect our surrounding communities.
As the situation evolves we will provide updates to our website.
If you have a question related to this situation please call the community at the following number at (650) 944-0100.