Live in the now. And the wow.
Our well-appointed one- and two-bedroom apartment homes are some of the most desirable senior living residences in Cupertino and the Bay Area. You'll not only enjoy a spacious living room, and a dining room perfect for entertaining, but plenty of thoughtful touches.
See how our apartment homes transform your interior life.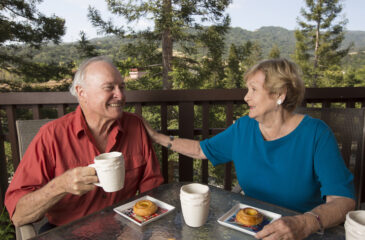 Beautiful views of our stunning campus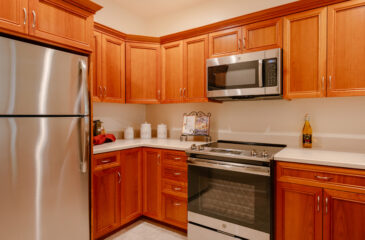 Chef's kitchens with stainless steel appliances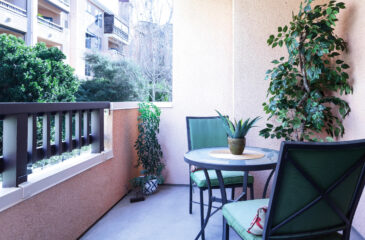 Spacious balconies, perfect for entertaining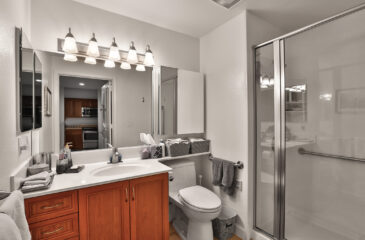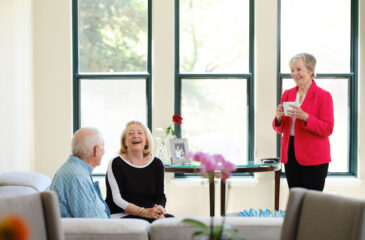 Open plan designs with expansive windows
"We are thrilled that we accomplished the downsizing and moving experience and now enjoy the simplicity of our two-bedroom unit."
- Joan Graham, resident
Bay Area Fire Update
[todays_date]
With progress made in the battle to protect residents and communities from the impact of these latest fires; we are thankful to report that any evacuation plans for our community have been lifted.  We will continue to monitor the developments along with updates from local officials to determine any decisions moving forward.  Any additional updates will be posted to this location on the website.  We are extremely grateful for all of the work done by first responders to protect our surrounding communities.
As the situation evolves we will provide updates to our website.
If you have a question related to this situation please call the community at the following number at (650) 944-0100.