Get in a better place with your health.
After surgery, an illness or an injury, you need state-of-the-art equipment to recover. But more than that you need calm, experienced and patient therapists that can guide you through your exercise routine. And keep working with you until you master every exercise. Because it takes time, discipline, effort and lots of motivation to get better. Our multidisciplinary team of highly trained therapists provide individualized short-term rehabilitation therapies tailored to what your body needs. And an approach that's equally tailored to your personality.
The best in rehabilitative care. And so much more.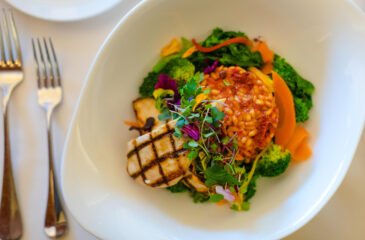 All the comforts of home.
Enjoy free Wi-Fi internet service and cable TV, resort-style concierge services and three delicious chef-prepared meals a day, with special dietary accommodations planned by our registered dietitians.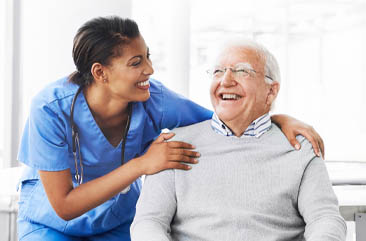 Accepting Medicare or private pay
We are open to the public and to Forum residents. We accept Medicare Part A & B, or private pay for anyone needing award-winning Skilled Nursing Care.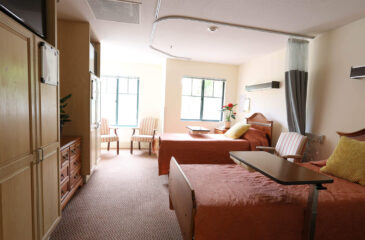 Private or semi-private suites
The Health Care Center also offers private or semi-private accommodations for your post-acute care depending on availability.
Bay Area Fire Update
[todays_date]
With progress made in the battle to protect residents and communities from the impact of these latest fires; we are thankful to report that any evacuation plans for our community have been lifted.  We will continue to monitor the developments along with updates from local officials to determine any decisions moving forward.  Any additional updates will be posted to this location on the website.  We are extremely grateful for all of the work done by first responders to protect our surrounding communities.
As the situation evolves we will provide updates to our website.
If you have a question related to this situation please call the community at the following number at (650) 944-0100.