A helping hand. A compassionate heart.
At The Forum, we go the extra mile in personal service and comfort, curating and customizing each resident's experience to deliver the best care and lifestyle. The quality assisted living residences you deserve, the personalized care you want and the predictable costs you need – they're all right here.
Rare limited time openings available now! Check out our new beautiful assisted living apartment homes below.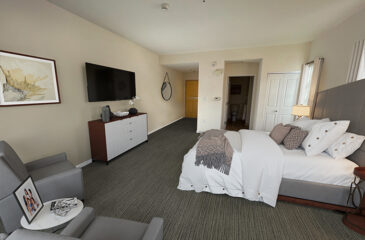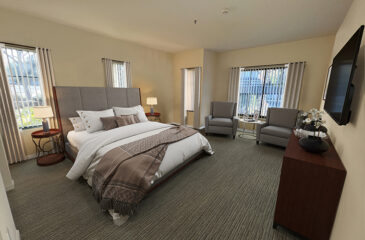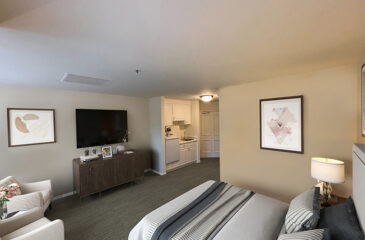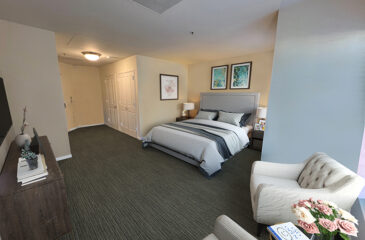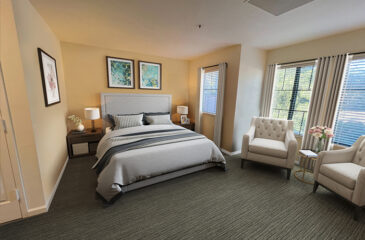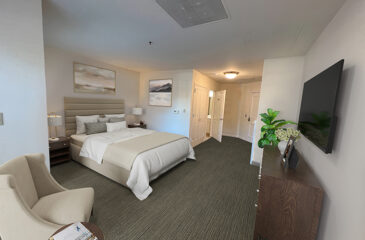 A little extra help comes with an extraordinary place to live.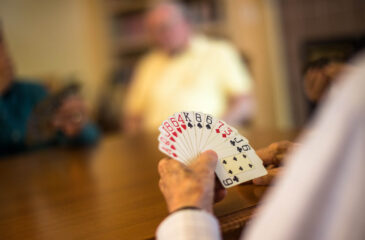 Fun, day and night
From card games and trivia contests to movie night and art classes, our daily activities are always entertaining and great opportunities for socializing with others.
Not too large, not too small, our assisted living neighborhood is just the right size for you to know everyone, and have everything you need.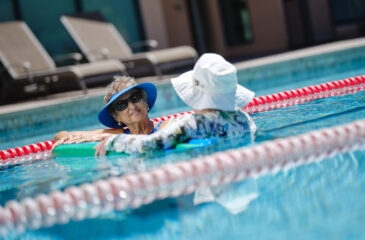 Wellness programs designed around you
No two individuals are alike. And our wellness programs reflect that. Nursing and therapy services are tailored to your individual needs and guided by our eight dimensions of wellness.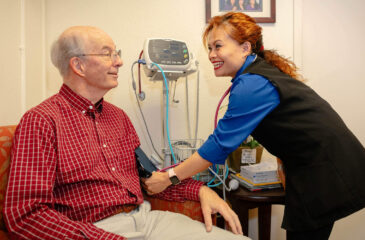 Pampering concierge services
Our helpful team is always at your service, from arranging shopping trips, plays, concerts and sporting events, to scheduling on-site amenities such as beauty and barber services and transportation.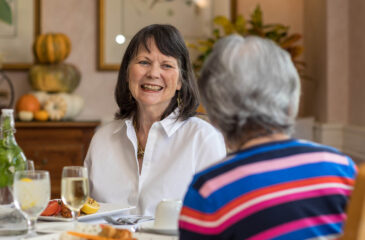 Restaurant-style dining to tempt your palate
Share a delicious meal with friends in the formal dining room, eat dinner outside on the patio as the sun sets, or order room service and watch your favorite Netflix series. However you choose to dine, you'll love the mouthwatering, chef-prepared dishes that offer surprising, fresh flavors at every meal. For those who have low sodium, low fat, low sugar or gluten restrictions, our registered dietician guides the menu planning. But here at The Forum, healthy never means dull, and you'll savor the flavor of every bite.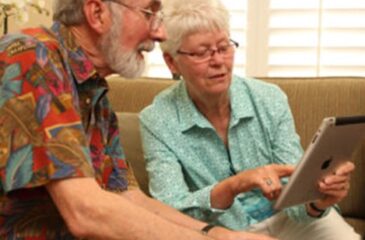 High-speed internet cable access for all
Enjoy fast, free Wi-Fi service throughout our community. Watch all of your favorite programs from hundreds of cable TV stations any time, any day.
"My mother loved living here for 10 years, so my husband and I knew firsthand that this move would be an enormous gift we could give to our children. We chose The Forum, knowing it to be a warm, welcoming community — with wonderful healthcare, too!"
- Carolyn Armstrong, resident
Bay Area Fire Update
[todays_date]
With progress made in the battle to protect residents and communities from the impact of these latest fires; we are thankful to report that any evacuation plans for our community have been lifted.  We will continue to monitor the developments along with updates from local officials to determine any decisions moving forward.  Any additional updates will be posted to this location on the website.  We are extremely grateful for all of the work done by first responders to protect our surrounding communities.
As the situation evolves we will provide updates to our website.
If you have a question related to this situation please call the community at the following number at (650) 944-0100.