Priority Access to Newly F.D.A. Approved COVID-19 Vaccine
The Forum at Rancho San Antonio is pleased to have been able to offer the Pfizer BioNTech COVID-19 vaccination to residents and employees through CVS, our partner pharmacy. Residents and employees were in the initial distribution group in the CDC phased allocations and among the first in the country to have access to the vaccine.
Life Care Services Ranked Highest in Customer Satisfaction by J.D. Power
Our management company, Life Care Services®, an LCS® Company, ranked highest in customer satisfaction with independent living senior living communities two years in a row — and we have you to thank for it. This award demonstrates that residents and their families are receiving the care and service they absolutely deserve.
Congratulations to The Forum at Rancho San Antonio.
Life Care Services Innovation Council has recognized The Forum at Rancho San Antonio as a Showcase Community in how technology improves the lives of residents, staff efficiency, and overall financial performance.
The Forum was identified as a community that meets and exceeds the following criteria:
A solid and robust infrastructure needed to be in place to support data needs for showcase systems.
The entire team is excited about innovative processes and technology.
The geographic position of the community is optimal for hosting visitors from around the country.
The community offers a jump start on current technology and willingness to share experiences.
The Forum is skilled and offers readily available network  management engineers.
Financial resources to support new technology.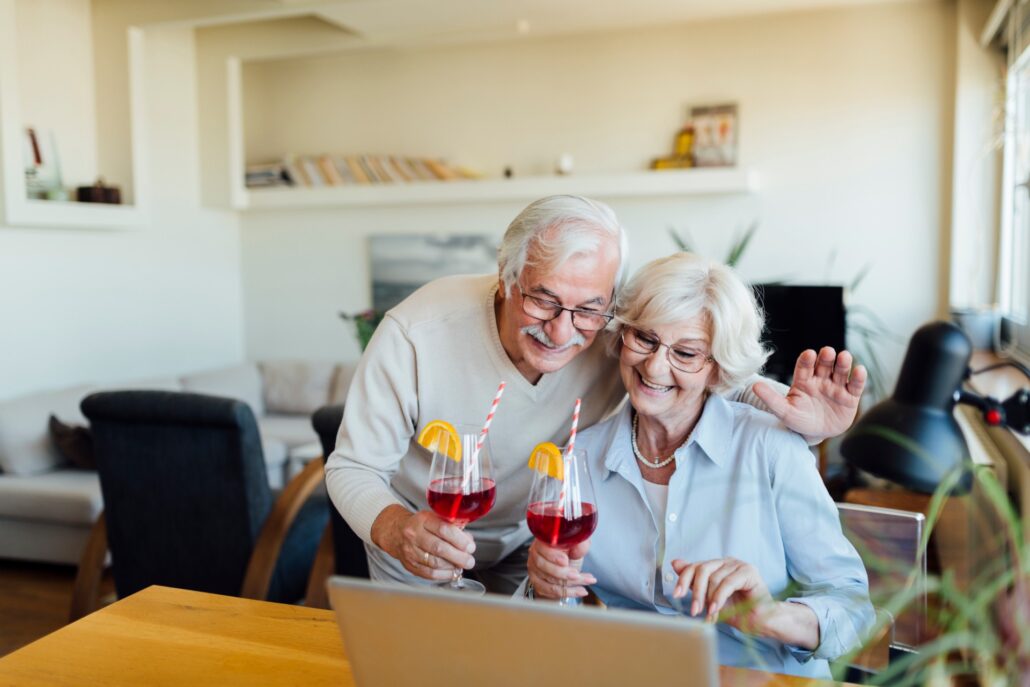 2021 and Beyond: The Future of Senior Living
Predicting the future has always been a risky business. Ancient oracles whose predictions turned out to be false didn't last long. TV meteorologists who forecast floods and snow days that never happen see their ratings fall. So while we've identified four senior living trends for 2021 and beyond, don't throw us into a volcano if they don't all pan out. After all, no one saw the pandemic coming. But how the senior living industry has responded to it has helped bring the future of senior living into focus. Let's take a closer look.
To The Forum at Rancho San Antonio community,
The health and safety of residents living in our community is our top priority, and we are closely monitoring the ongoing situation regarding the coronavirus (COVID-19). We understand that COVID-19 is on everyone's mind, and we want to be communicative and transparent in the steps The Forum at Rancho San Antonio is taking to prepare our community during this unprecedented event. Our team has been working tirelessly to prepare for possible scenarios related to COVID-19.
We've developed a series of precautionary steps that our community is implementing to help reduce everyone's risk of COVID-19. Additionally, you can access updates at LCS.
As Seen on KPIX-TV
Aired in November, this video showcases the vibrant lifestyle enjoyed by our residents.
Dr. Lily Yang and Katharine Rosenberry, residents of The Forum, share their stories on why they chose to live here.
Ranked #1 by J.D. Power in Customer Satisfaction
We're proud to be part of an award-winning team.
Life Care Services, The Forum at Rancho San Antonio's management partner, was recently ranked Highest in Resident Satisfaction among Senior Living Communities in the J.D. Power 2019 Senior Living Satisfaction Study.
Best of all, this honor comes from the people who matter most: Residents, their family members and friends rated Life Care Services communities #1 in all seven study factors: resident services and activities, community staff, food and beverage, new resident orientation, resident cost, community and grounds, and resident apartment unit.
U.S. News & World Report Designations
The Forum received the "Best Nursing Home" and "Short-Stay Rehabilitation" designations again by U.S. News & World Report for 2018 – 2019.
Cupertino council approves senior community's plans to expand.
A plan to update and expand facilities at The Forum at Rancho San Antonio, a cooperatively-owned community for seniors located on 51.5 acres at 23500 Cristo Rey Drive, gained unanimous approval by the Cupertino City Council on Tuesday.
Groundbreaking 2018! 
The community members at The Forum hosted a groundbreaking ceremony on September 13, 2018 — a celebration of many years of working together to benefit senior residents with new independent living opportunities, memory care building, and additions and 21st century upgrades to the assisted living facility, skilled nursing facility, dining, fitness and multi-purpose building.