Putting residents first
for half a century
Choosing the right community as your new home is the most important step you will take in making a successful transition to senior living. Likewise, The Forum at Rancho San Antonio chose carefully in selecting Life Care Services.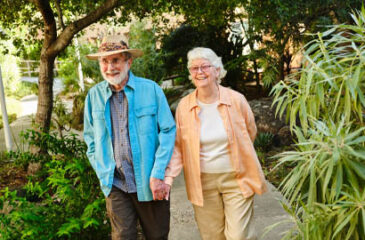 One of the nation's premier managers
Since 1972, Life Care Services, an LCS® Company, has put residents first by managing and supporting a variety of senior living communities.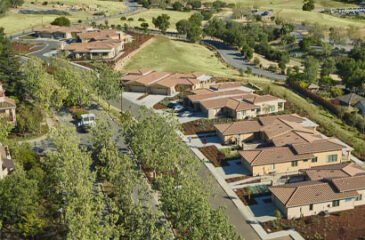 140 communities nationwide
Life Plan Communities such as The Forum are among the 140 communities across the nation managed by LCS and serving more than 35,000 seniors.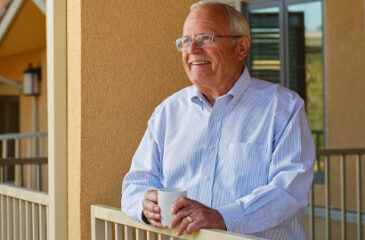 A resident-centered philosophy
We listen carefully to what our residents and families tell us. We're also continually looking for ways to improve what we're doing.
"Many of our residents say they wish they'd moved to the community sooner. It's a good life, made better with friendly, helpful staff who go the extra mile to make your day. At Life Care Services communities, we promise to make life easier, more enjoyable and more rewarding than ever."
- Joel Nelson, LCS president and CEO
"I value the real sense of community at Newcastle Place. Axel (my dog) and I feel blessed to live here amid fun and laughter."
- Gail, resident of Newcastle Place
At communities managed by Life Care Services, we continually survey resident satisfaction and use the feedback to create programs and services that help residents thrive. We're pleased to report that 95% of residents living in communities managed by
Life Care Services would recommend their community to a friend.
"My mother moved to Meadow Ridge over 10 years ago and has enjoyed every moment since. The community and its amazing staff have enriched my mother's life immeasurably, and our family is forever grateful."
- Terrie, daughter of resident at Meadow Ridge
Bay Area Fire Update
[todays_date]
With progress made in the battle to protect residents and communities from the impact of these latest fires; we are thankful to report that any evacuation plans for our community have been lifted.  We will continue to monitor the developments along with updates from local officials to determine any decisions moving forward.  Any additional updates will be posted to this location on the website.  We are extremely grateful for all of the work done by first responders to protect our surrounding communities.
As the situation evolves we will provide updates to our website.
If you have a question related to this situation please call the community at the following number at (650) 944-0100.